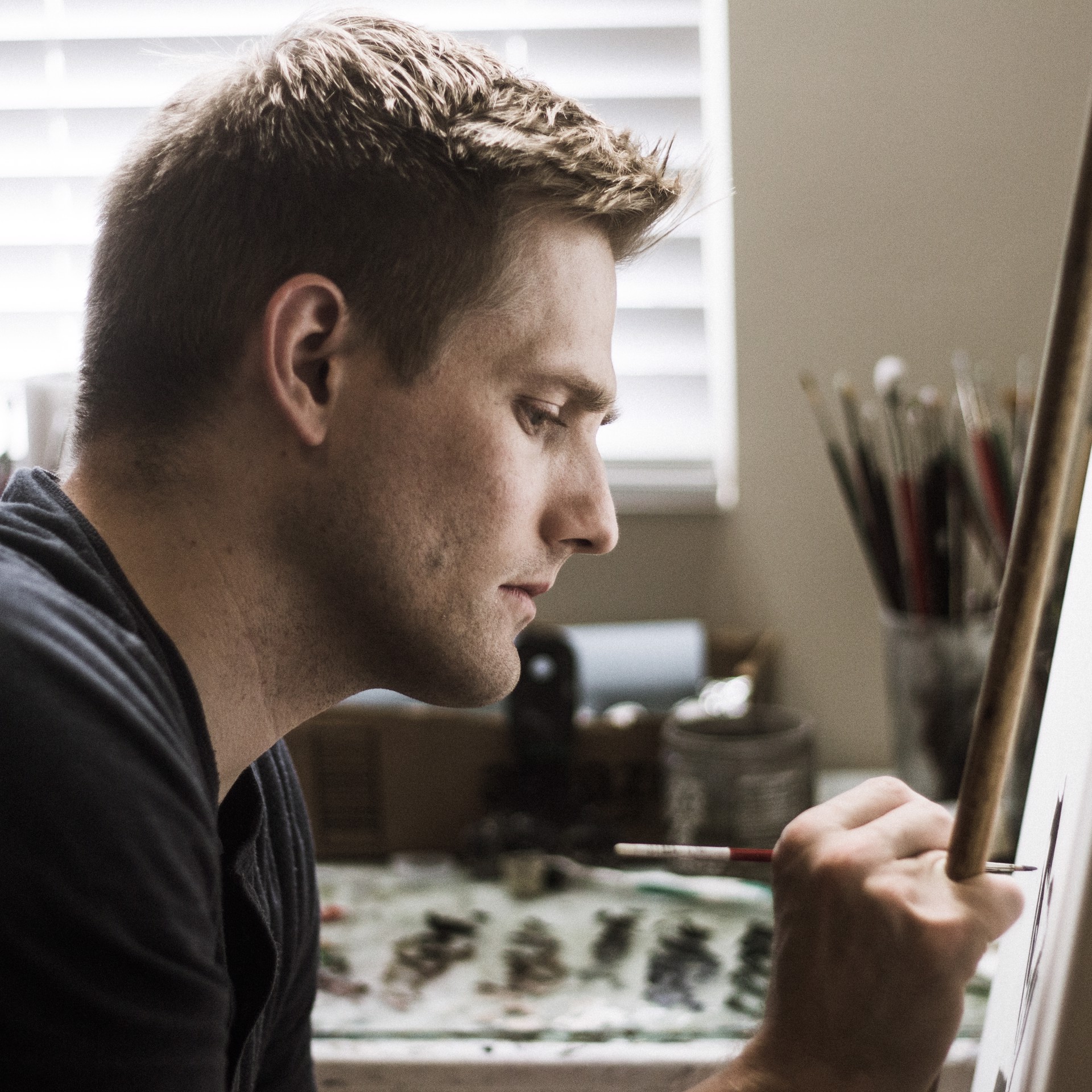 Patrick Kramer was born and raised in Kaysville, Utah, the youngest child of German immigrants. Interested in art from a young age, Patrick spent much of his childhood drawing, and eventually studied painting at Brigham Young University, receiving a BFA in 2008.
A perfectionist by nature, he developed a hyperrealistic style well suited to his personality. Rendering subjects as lifelike as possible, Patrick obsesses over each piece, in pursuit of a completed work that he feels is never quite finished.
Patrick is interested in a variety of imagery and enjoys working in multiple genres. He is compelled to paint subjects he believes have an inherent beauty, in contexts and situations he finds intriguing.
Patrick has been featured in several publications including "Southwest Art" and "Artists and Illustrators" magazine. He lives with his wife and son in Orem, Utah.
Read More